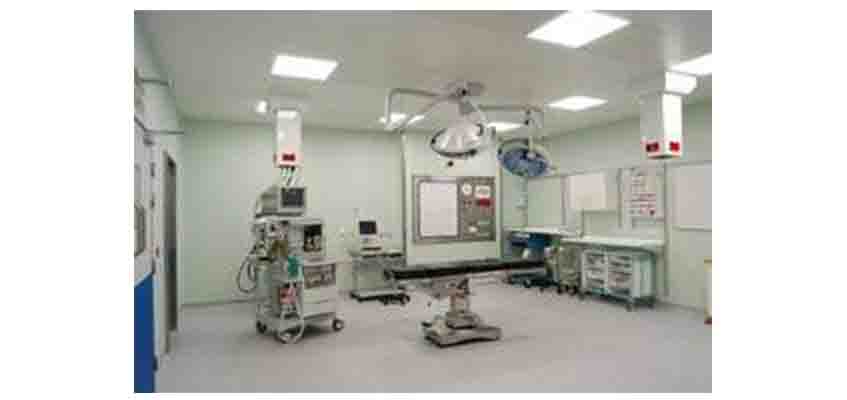 Validations of system to be done as per ISO standards and to be necessarily include:
• Temperature and Humidity check
• Air particulate count
• Air Change Rate Calculation
• Air velocity at outlet of terminal filtration unit / filters
• Pressure Differential levels of the OT with respect to ambient / adjoining areas
• Validation of HEPA Filters by appropriate tests like DOP etc.
• Maintenance of the system:
• It is recommended that periodic preventive maintenance be carried out in terms of cleaning of pre filters at the interval of 15 days. Preventive maintenance of all the parts is carried out as per manufacturer instruction
Our vision is to develop customer-centric innovative products of high quality. We committed excellence by fostering a quality culture with the objective of developing, manufacturing and providing products and services with the help of an effective Quality Management System, encompassing all statutory, professionalism, progressive technology and regulatory compliance. Sterile Tech India sees invisible, feels intangible and achieves impossible. As a global competitor we design, manufacture, distribute and post service in Cleanroom and its equipments including laboratory furnitures. With sincere effort, we always focus on distinct results through skill-full execution and adhere to the quality norms. We are unique in ability to provide innovative end to end solution and proprietary systems to deliver the product with best ranges.Sterile Tech aspires to become the pioneer of the market by innovate the technology to next level coexisting with the family bond of customers. To achieve steep progress, adopt discreet innovation to serve customers using the latest manufacturing trends.
https://www.steriletechindia.com/wp-content/uploads/2019/09/sterile-logo.png
0
0
sterilecms
https://www.steriletechindia.com/wp-content/uploads/2019/09/sterile-logo.png
sterilecms
2020-10-23 06:57:55
2020-10-23 07:31:22
Operation Theatre Validation in Bangalore, Kerala,pondicherry