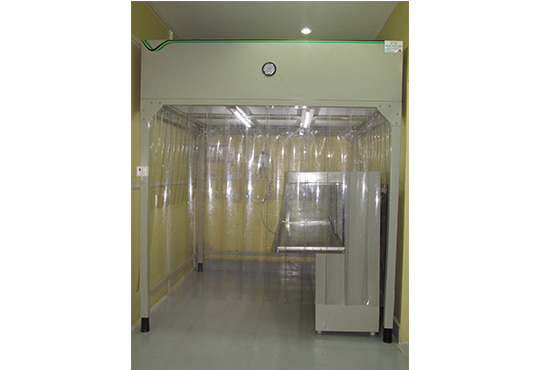 We are the prime company in the field of Negative pressure Isolation room manufacturers Chennai, Tamilnadu. For any questions call +91 95515 99977
Negative pressure Isolation rooms are an important part of industrial climate control systems. In medical settings, these rooms prevent the spread of infectious contaminants and maintain sterile or restricted spaces. Negative pressure Isolation rooms are a necessary part of a wide range of medical and research environments, as they help maintain clean conditions in the smallest clinic to the largest hospital.
Negative pressure Isolation rooms both require a number of additional components to remain effective:
HEPA filters to control the movement of airborne contaminants
Self-closing entryway with an adequate seal
Thoroughly sealed floors, ceiling, walls, and windows
Fans and ductwork to move air in the desired directions
A monitoring system that allows users to adjust pressure when necessary
Intermediate environment between the pressure room and outside environment for deliveries, observations, and protective gear storage
Some medical facilities additionally incorporate UV radiation into the system to help maintain a sterile environment.
https://www.steriletechindia.com/wp-content/uploads/2019/09/sterile-logo.png
0
0
sterilecms
https://www.steriletechindia.com/wp-content/uploads/2019/09/sterile-logo.png
sterilecms
2020-03-27 06:17:14
2020-03-27 06:17:50
Negative pressure Isolation room manufacturers in Chennai, Tamilnadu